Welcome
Welcome to the project page for the
Trans-Proteomic Pipeline (TPP)
.
The TPP is a complete and mature suite of free and open-source software tools for MS data representation, MS data visualization, peptide identification and validation, protein identification, quantification, and annotation, data storage and mining, and biological inference.
The TPP is available on Linux and Windows systems and builds on Mac OS X as well, and supports a well-established worldwide user community.
Cite
Please reference the following publication when using TPP in your work:
Deutsch et.al. "Trans-Proteomic Pipeline, a standardized data processing pipeline for large-scale reproducible proteomics informatics." Proteomics Clin Appl. 2015 Aug;9(7-8):745-54.
To cite other TPP components, please refer to this page.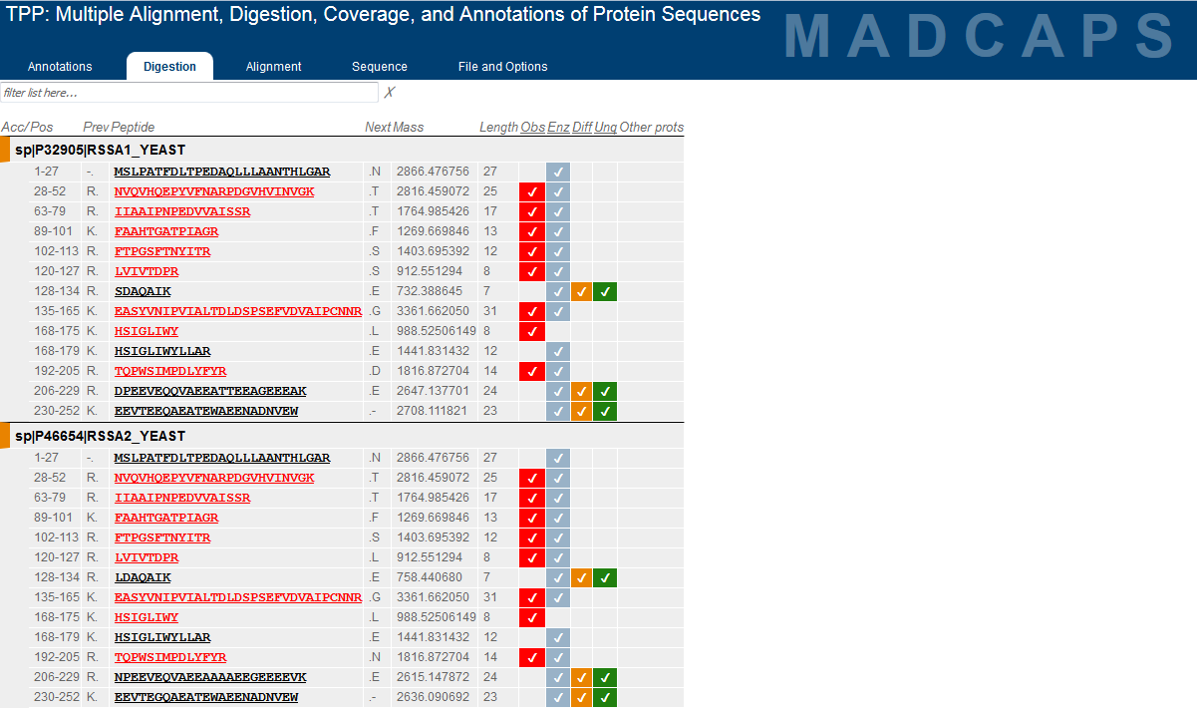 Funding
Development of the TPP is currently supported by the National Institute Of General Medical Sciences of the National Institutes of Health under award number R01GM087221.
Related Projects
A set of tools to index and map peptides to proteome databases, including PEFF modifications